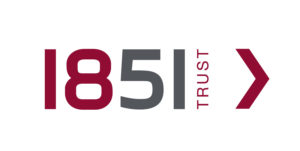 Who is the 1851 Trust and what does it do?
1851 Trust is a charity that creates exciting educational experiences for 11–16-year-olds and works to empower young people with cutting-edge science and technology. Through inspirational resources and hands-on experiences, and by working with prestigious partners and sponsors, 1851 Trust opens the doors to STEM-based careers for young people from diverse backgrounds.
What has 1851 Trust achieved so far? 
Last year, teachers at half of UK secondary schools used the Trust's resources to inspire their pupils and 1,400 girls from 90 schools took part alongside maritime role models from 100 companies in nationwide Maritime Roadshows.  93% of the girls said that the Roadshow increased their knowledge of STEM subjects.
"I will continue to bring girls to the STEM Crew Maritime Roadshows because the impact back at school is fantastic."  Deputy Head, Alsop High School, Liverpool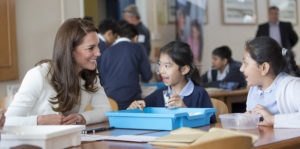 Why has Digital Yacht chosen to support it?
The 1851 Trust has created a programme called Protect Our Future. This is a free to use, digital programme full of science-based knowledge, inspiration and practical actions designed to empower young people to take the lead in climate conversations.
This new programme will allow young people to become independent thinkers and problem solvers – shaping minds of the future and progress with regards to the climate conversation is something that Digital Yacht really wants to get behind.
What is 1851 Trust's plan for the future?
1851 Trust has announced its ambition to support the climate education of 1 million UK school pupils as research reveals thatover half of 11-16 year-olds are worried about what the planet will be like in the future. The Protect Our Future programme, set to launch in June this year, will equip children and educators with resources, skills, and knowledge to understand climate science. Four-time Olympic gold medallist, Sir Ben Ainslie has endorsed this ambition saying:
"Protect Our Future responds to this need by providing young people with science-based knowledge to enable them to take the lead in climate conversation. Our goal is to use our sporting success to inspire young people to Protect Our Future and the planet."
Please visit our Latest News section to find out more about who The Digital Yacht Foundation is supporting.